About Us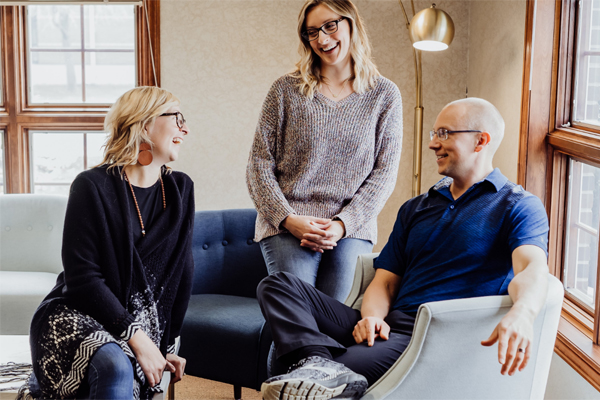 The Spine, The Body, The Human
Chiropractic care isn't just about adjusting the spine. Although our doctors are experts in treating spinal related disorders, our focus is on improving the function of the entire body in order to improve the life of the human operating it. Our adjustments are often applied to address specific subluxations of the spine, but may also benefit extremities, GI, or nervous system disorders.
It is paramount to our doctors that your care is provided to a whole person rather than a disembodied lower back. Your whole body is important to us and every single maneuver chosen to address your specific issues is applied to that end.
Chiropractic Care Can Help You
Traditional medical care can't always solve all of your problems, and that's okay! Before you succumb to a lifetime of suffering, explore the chiropractic care option, as our office has personally seen a number of clients overcome debilitating issues that no number of pricks and pills and tests could alleviate.
We have seen miracles from sleepless babies finally achieving a full night's rest to small children regaining their hearing after only two adjustments alleviated fluid buildup that no other solution could fix. Chiropractic care is always an option as it is designed to remove the stress on your nervous system, and doing so often has effects that radiate throughout your entire physicality.
Chiropractic care doesn't have to be your last resort. In fact, our office strives to be your first choice for any concern you might have. Contact us to set up an appointment today!
Conditions We Help
Some of the conditions our chiropractors are experienced in include:
Pediatrics
Ear Infections
Colic
Disc Herniations
Constipation
Bed Wetting
Plagiocephaly / Cranial Molding
Pregnancy
Family Wellness
Athletic Performance
Sports Injury
Spinal Pain and Injuries
Low Back Pain
Neck Pain
Sciatica
Headaches and Migraines
ADHD and Sensory Processing Disorders
Our Philosophy
The Fletcher Chiropractic philosophy is simple. We aim to provide our patients with superlative chiropractic healthcare and focused, communicative personal attention. We believe in listening to our patients and treating them with dignity, compassion, and courtesy.
In our practice, the needs of the patient come first.
Integrity is integral to our philosophy. We believe in treating our patients the way we would want to be treated, and making decisions that feel right and honest in our bones. Our office believes that mutually beneficial doctor-patient relationships can only be based on honesty and integrity over salesmanship and one size fits all solutions.
MEET THE DOCTORS »

The Fletcher Chiropractic History
Fletcher Chiropractic has been a Oshkosh staple over thirty years. It was originally founded in 1986 by Doctor Michael Fletcher, who moved to Oshkosh to start a family. In 2012, he proudly welcomed his son Doctor Brandon Fletcher and daughter-in-law Doctor Kimberly Fletcher to the practice, cementing its reputation as a true family practice. The doctors are proud to work alongside Doctor Brittany Bartel as a team of established practitioners that work together to provide high quality care for our community members.
Find out more about our patient care philosophy by contacting our team at (920) 230-2800 today! We look forward to meeting with you and answering all of your questions and concerns. Fletcher Chiropractic is here to help!

About Fletcher Chiropractic | (920) 230-2800