Fletcher Chiropractic Reviews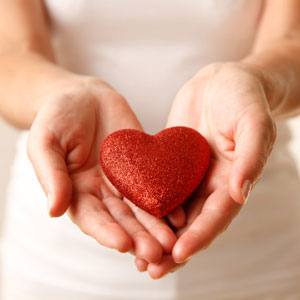 What Our Oshkosh Patients Say
At Fletcher Chiropractic we love when patients share with us their feedback and comments after chiropractic care. Please read our patient testimonials below to see what other people have achieved through their tailored treatment plans with us.
Share your stories too! Click here to send us your feedback so that we can help to spread the word about the benefits of natural Fletcher Chiropractic care.
For more information or to schedule an appointment call or email us today.

So Kind & Sweet
Made me feel EXTREMELY comfortable as I was very nervous for my appointment. Dr. Brittney walked me through everything and didn't push any limits. All the staff was so kind and sweet!
- Adrianna H.
The Doctor Provided Me Immediate Relief
Dr Brittany Bartel listened to my reported pain area and the cause. The doctor knew right where to go for some immediate relief and showed me some exercises to start stretching out those muscles affected. I have returned for some more treatments and continue to get better.
-Wayne O.
I Cried Tears of Joy After Feeling Relieved
I was beyond hopeless coming here after many failed attempts at finding a good chiropractor, and after only my first visit I went out into my car and cried tears of joy after feeling relief from my years of chronic pain. I'm excited to continue my healing journey with Fletcher.
- Erin B.
Open and Friendly
I just want to say THANK YOU for being so open and friendly. I did not feel "rushed" or like "another number" as I once had with a previous location. Truly appreciate the staff taking the time to learn more about me and helping this pain in my back go away!!!
- Apryle K.
I absolutely love Dr. Fletcher!
"I have been a patient for several years and absolutely love Dr. Fletcher. He always gets to the root of my back and neck problems and gets me back to normal. I can get an appointment whenever I need to get in quickly and the staff is always friendly.
- Melissa A.
Dr. Kim, the miracle worker
"I call Dr. Kim our daughter's miracle worker. From birth until we saw her my daughter suffered from colic. She would cry considerably every night for hours. my sister suggested we try chiropractic care. It took a few visits but in just under a week all traces of Madison's colic were gone! I now tell everyone I know about our positive experience and would recommend her to anyone."
- Melanie J.
I'm a believer!
"I never thought in a million years chiropractic therapy would work. It is truly unbelievable how well Dr. Brandon found and treated my problem. I would recommend him to anyone. I'm a believer now!"
- Althea Z.
I was desperate for relief and he helped me
"I was leery about seeing a chiropractor for my chronic back and leg pain but on one particularly bad day I decided to pull the trigger and schedule an appointment with Dr. Fletcher. I was desperate for relief and he helped me on my first consultation. It seemed miraculous to me after starting regular treatment for what was diagnosed as spondylolisthesis, I have gotten great results."
- Lisa S.
What a difference!
"We have been trying for months to potty train our daughter. She was getting closer to the age of 5 and she just couldn't hold it at night without wetting the bed. Dr. Kim recommended coming in once a week for several weeks until we noticed improvement. I noticed right away. What a difference it made. Thank you!"
- Anonymous
I could feel a huge relief after one visit
"After pulling my back on a weekend I could feel a huge relief after one visit. A week and a half later and the readjustments I was able to walk upright again with no pain."
- Glenn

Fletcher Chiropractic Reviews | (920) 230-2800