Meet Dr. Brandon Fletcher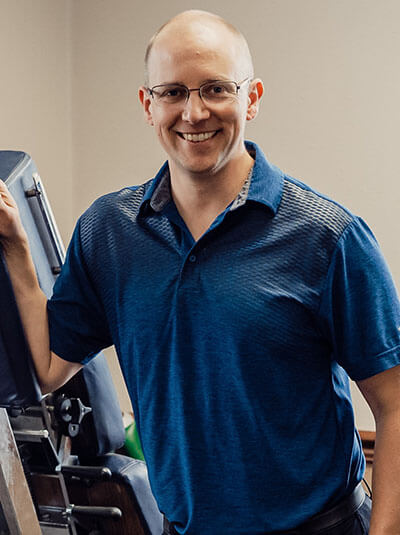 Any motion is good motion because a body in motion stays in motion!
Dr. Brandon Fletcher grew up in a chiropractic family, but initially attended undergrad with a focus on biology and entering the medical field. This exposure to the way the medical system approaches treatment led Dr. Brandon to realize that his healthcare philosophy just didn't align with the way big healthcare companies operate. Compared to the chiropractic world that Dr. Brandon grew up in, where he witnessed tons of people get better and the gratitude and relief they felt thereafter, the mainstream medical path looked dark and unpromising. Dr. Brandon recalled all of the chiropractic patients whose lives were changed forever after regular adjustment and realized how surprisingly unique the approach to changing your life instead of your symptoms is in the medical community.
Dr. Brandon has been practicing for 8 years. He has experienced a number of miracle cases and watched countless patients change their lives for the better. He loves his job and loves spreading his message of the importance of mobility and motion. Dr. Brandon encourages his patients to stop taking motion for granted, and to help those who have lost their ease of motion regain it. He strives to help every patient become independent and move the best way they can.
Dr. Brandon attended Palmer College of Chiropractic, where he met his future wife, Dr. Kim Fletcher!
EXPLORE OUR SERVICES »

Outside of the Practice
When he's not in the office, Dr. Brandon can be found outside, either hunting, fishing, or taking his wife and kids to the park. He also enjoys early morning Crossfit sessions and staying healthy and mobile.
Dr. Brandon's goal is to empower you to become self-aware and self-reliant, enabling you to enjoy physical, mental, and social well-being forever. Contact us today to get make an appointment with this chiropractor Oshkosh.

Dr. Brandon Fletcher Oshkosh | (920) 230-2800