Prenatal Chiropractic at Fletcher Chiropractic
Research-based Chiropractic Care During Pregnancy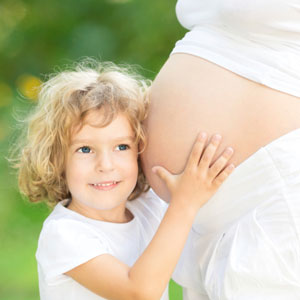 The International Chiropractic Pediatric Association (ICPA) has fostered many research projects proving the effectiveness and safety of chiropractic care for moms-to-be. Obstetricians also acknowledge that the correct positioning of the baby in-utero affects birth outcome.
Recent research demonstrates that chiropractic care helps the pelvic floor to relax. This relaxation helps to ensure an easier exit for the baby through the birth canal with less likelihood of breech positioning.
The Webster Technique
At Fletcher Chiropractic, we rely on the Webster Technique to help our pregnant moms. Our extensive training allows for a full balancing of the pelvis, allowing plenty of space for the baby to grow, breathe and function. This optimal positioning allows the body to do its thing in a natural and gentle way.
Our chiropractic care center also uses a specially designed adjusting table that's capable of accommodating a full-term pregnancy. Mom can lie comfortably on her belly while receiving our gentle and compassionate care.
Allows our pregnant moms to have a much more comfortable pregnancy
Brings about better function for both mother and child
Helps to ensure a vaginal birth, which is an ideal way to initially stimulate the newborn's nervous system
Lessens the chances of having to rely on intervention during the birthing process
Makes the delivery time faster with less complication
Sets the stage for future optimized health for both Mom and baby
Chiropractic care frequently helps moms-to-be have the pregnancy and birth process that they were hoping for. We're passionate about helping our pregnant ladies feel their best during this special time. Our approach helps to reduce the likelihood of

Breech presentation
Constipation
Headaches and migraines
Fatigue
Low back pain
Sciatica
Make a Convenient Appointment Today
We welcome the opportunity to be your prenatal chiropractor. It gives us great pleasure to contribute to a healthy, comfortable and rewarding pregnancy for those we serve. Our care is safe and gentle; we encourage you to come in and see us. Contact Fletcher Chiropractic today!
CONTACT US »

Prenatal Chiropractor Oshkosh, Neenah, Black Wolf, Omro, Winneconne WI | (920) 230-2800