Meet Dr. Courtney Kitzrow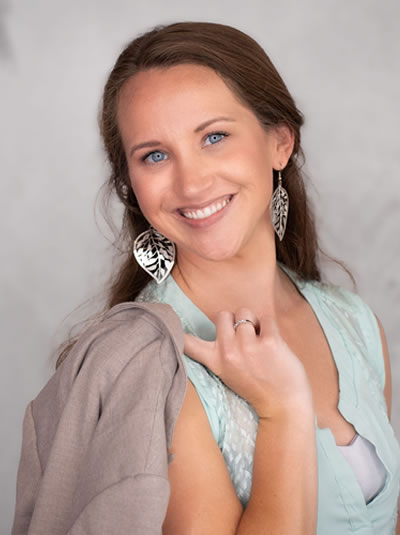 Dr. Courtney Kitzrow was born and raised in Kalamazoo, Michigan. Upon completing her junior year at Wayne State University in Detroit, Michigan, she relocated to Washington state to re-evaluate her chosen field of study. During her gap year, she worked at a ski resort and as a whitewater rafting guide.
In Washington, she met a chiropractor who sparked her interest in chiropractic as a career. As a child, Dr. Courtney experienced chiropractic to optimize her performance in competitive gymnastics, cheerleading and track. In 2017, she fulfilled her childhood dream of becoming a doctor when she completed her Bachelor of Science degree and earned her Doctorate of Chiropractic degree from Palmer College of Chiropractic – Davenport, Iowa.
Professional Certifications
Dr. Courtney holds several professional certifications including:
Academy Council on Chiropractic Pediatrics (CACCP)
This certification process through the International Chiropractic Pediatric Association (ICPA) focuses on practical approaches to help children, pregnant women and families live optimally.
Webster Technique
This adjusting technique is designed to restore and maintain balance in the pelvis and sacrum (tailbone) during pregnancy to ease common symptoms of pregnancy. With a balanced and aligned pelvis, babies have a greater chance of moving into their correct position for birth.
FOCUS Academy
Through her studies, Dr. Courtney realized the growing need for brain-based approaches to developmental needs of children. The FOCUS Academy advocates chiropractic care for people of all ages with behavioral, developmental, learning and/or socialization challenges. This approach focuses on understanding there are no bad behaviors but rather windows into a brain with too much stress.
Nutritional Counseling
Certification through State of Wisconsin to provide dietary advice, supplementation recommendations, and counseling toward better health.
Outside of the Practice
Dr. Courtney recently relocated to the Fond du Lac area with her husband and son. She hit the ground running and is excited to provide chiropractic care, share her knowledge and promote healthier living to her patients and community. Please join us in welcoming her to the Fletcher Chiropractic family.

Dr. Courtney Kitzrow Oshkosh | (920) 230-2800