Low Back Pain / Sciatica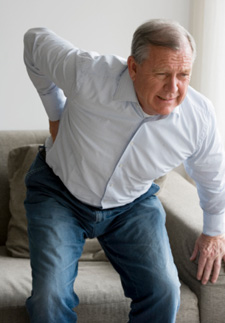 According to research, over 80% of Americans will suffer from low back pain at some point in their lives. It is the leading cause of disability and one of the primary reasons people seek out the advice from their medical provider. At Fletcher Chiropractic Office, we have been providing relief from low back pain to the Oshkosh community for over 30 years. Our no-nonsense approach to treating low back pain has awarded us a stellar reputation with primary care doctors, neurosurgeons and orthopedic surgeons.
Think you need surgery? Try chiropractic first! Our team of doctors will perform a thorough exam to determine whether conservative and gentle chiropractic care might be a better alternative.
Common causes of low back pain that are treated by chiropractors include:
Nerve Tension ("pinched nerve")
Sciatica
Muscle tension
Sprain and/or strain
Herniated Disc
Bulged Disc
Sacroiliac joint issue
Spinal stenosis
Fixed vertebral joints
Have questions? Call us to see if chiropractic is right for you!